Take positive action now
Cognitive hypnotherapy in Cheltenham could provide the answers your looking for. This is a modern, evidence based approach that adapts quickly and easily to a clients thinking style. You will feel at ease as you work with an experienced professional practitioner. Among other things, Cognitive hypnotherapy in Cheltenham has assisted clients to overcome a very wide range of personal issues. These include blushing, low confidence and self esteem, sexual issues, general anxiety issues, Imposter syndrome, stress, social anxiety, health anxiety, nail biting and hair pulling.
If you find that your specific issue or problem does not appear on this website it doesn't mean I can't help you. The range of issues clients seek help with has been and always will be diverse.  You'll be interested to know that blushing, hair pulling, health anxiety and social anxiety issues  are more common than you think.  The solutions are out there. Working with an experienced, registered professional you can resolve them far quicker than you might imagine.
Unique or Unusual?
Regardless of how unique or unusual you perceive your issue or problem to be using Cognitive hypnotherapy in Cheltenham could be a smart way forward for you. So do contact me and we can discuss ways of creating a solution geared towards fulfilling your personal needs. Keep an open mind – Cognitive hypnotherapy could help you.
It might surprise you to know that you too, have all the resources you need…
Contact me now, in confidence, to explore your way forward.
Telephone: 01242 570186   Mobile: 07726 789214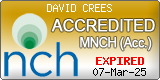 Quest Institute Registered Practitioner